Welcome to
RINE 

International 

surf school !!
TEL 080-3655-0155
taka@rinesurf.jp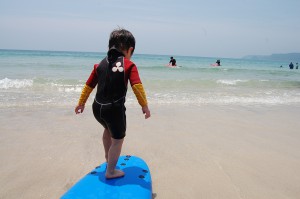 Welcome to Rine Surf School
Enjoy Izu's beautiful beaches,
waves, and  ocean with us.
Come relax with nature while
you surf and stand-up paddle !
Surfing Lessons
・90min.  Lesson for 2 or More People:
10,000 yen per person
・90min.  Private Lesson:
11,000 Yen
・Master the Basics:
For beginners who  want a lot of
practice ! Three 90 min. lessons:
30,000 yen per person
・Surfboard Rental:
2,000 yen for students taking lessons or
3,000 yen for rental only
・Wetsuit Rental:
1,000 yen for students taking a lesson
or 2,000 yen for rental only
Stand-Up Paddle( SUP )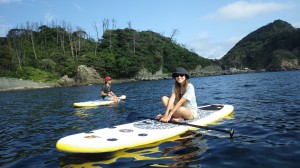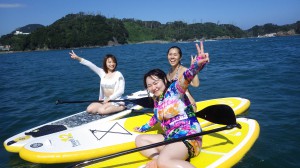 SUP is a simple —
All you need to do is to stand up
on a stable board and paddle!!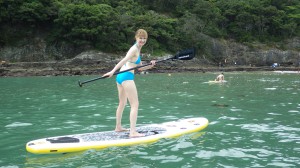 We recommend SUP for our
older guests and those who 
think they may not be
physical up for full-on 
surfing.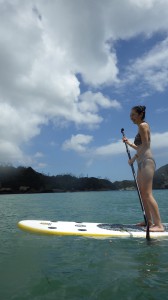 Courses for Stand-up paddle surfing are available
for all ages, children to seniors. Anybody can
 learn stand-up paddle surfing. It's easy!
I truly believe the beautiful ocean waters of Izu
will heal your soul.
Won't you join me for a slow stroll together on
this clear, beautiful ocean?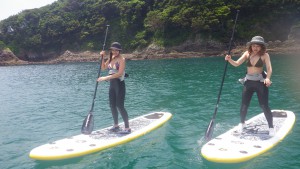 ・1-Hour Course:
7,000 yen per person
・2-Hours Course:
9,000 yen per person
Our price include
board and a wetsuit
rental as a package.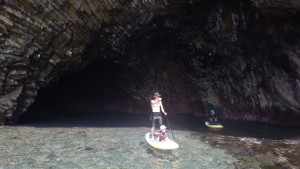 ・*We do not offer stand-up paddle
surf board or wetsuit rental
separately without a lesson.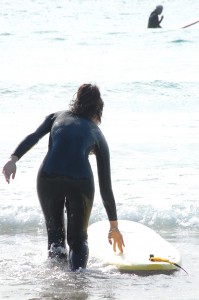 Call or Mail us now !!